AFP is a global news agency, providing rapid, comprehensive and verified coverage of current events as well as the themes that shape our daily lives. With an unrivalled network of journalists in 151 countries, AFP is also a world leader in digital investigation. Our 2,400 employees of 100 different nationalities cover the world in six languages, with a unique quality of multimedia production in video, text, photo and computer graphics.
The Aristotle University of Thessaloniki (AUTH), which consists of 12 Faculties, 42 Schools and 289 Laboratories, conducts research projects, participates in European research programmes and projects, cooperates with international institutions and organizations, and attracts outstanding researchers from within Greece and abroad. The Aristotle University supports research projects in a wide variety of disciplines related to the environment (natural and built), computing, new technologies and nanotechnology, telecommunications, industrial technologies, transport, biotechnology, biomedicine and health, agriculture, forestry and fishery, education and language, history and archaeology, social studies and economics. Research is developed in all fields of theoretical and applied science by all the schools and laboratories of the AUTH. The School of Journalism and Mass Communications maintains a sustained record of research output in the major areas of journalism studies, certain aspects of cultural studies and mass communication. The School has significant facilities and experience in content and news dissemination and verification. Three of the five official laboratories of the School of Journalism & Mass Communications, namely the Media Informatics Lab, the Electronic Media Lab, and the Social Media Lab study related subjects.
Founded in 1987, Athens Technology Center (ATC) is an Information Technology Company offering solutions and services targeting specific sectors, including the Media, as well as horizontal solutions focusing on Content Management, Web Applications etc. Particularly in the recent years, ATC has acknowledged misinformation as a major issue (for the media industry and the society as a whole) and has focussed on developing tools to combat disinformation. ATC is one of the members of the European Digital Media Observatory (EDMO), providing the technological support and infrastructure and access to specialized fact-checking tools for the detection and analysis of misinformation.
The Coordinating partner of medDMO is CERTH (Centre for Research and Technology Hellas) - ITI (Information Technologies Institute), participating through the Multimedia Knowledge and Social Media Analytics Laboratory (MKLab), and specifically the Media Analysis, Verification and Retrieval Group (MeVer). MeVer brings experience in AI for multimedia and social network analysis from numerous projects on social media verification and will make relevant tools available to the consortium for assisting the processes of fact-checking and disinformation campaign analysis. CERTH is one of the largest Greek Research Centres and among the Top-10 EU's Research Centres in attracting research grants.

Cyprus University of Technology (CUT) was established in 2004, and with its orientation towards applied research, the University aspires to establish for itself a role in support of the state and society in their efforts to confront problems, which cover all areas of science and technology. CUT participates in the MedDMO through its Social Computing Research Center (SCRC), a multidisciplinary center aiming to advance research on various aspects of Social Computing. SCRC focuses on the intersection of Computing and Social Sciences, addressing key societal challenges. The issues are studied in a holistic way involving researchers from various CUT departments and with various backgrounds (e.g., ICT, psychology, sociology, humanities, communication theory, etc.).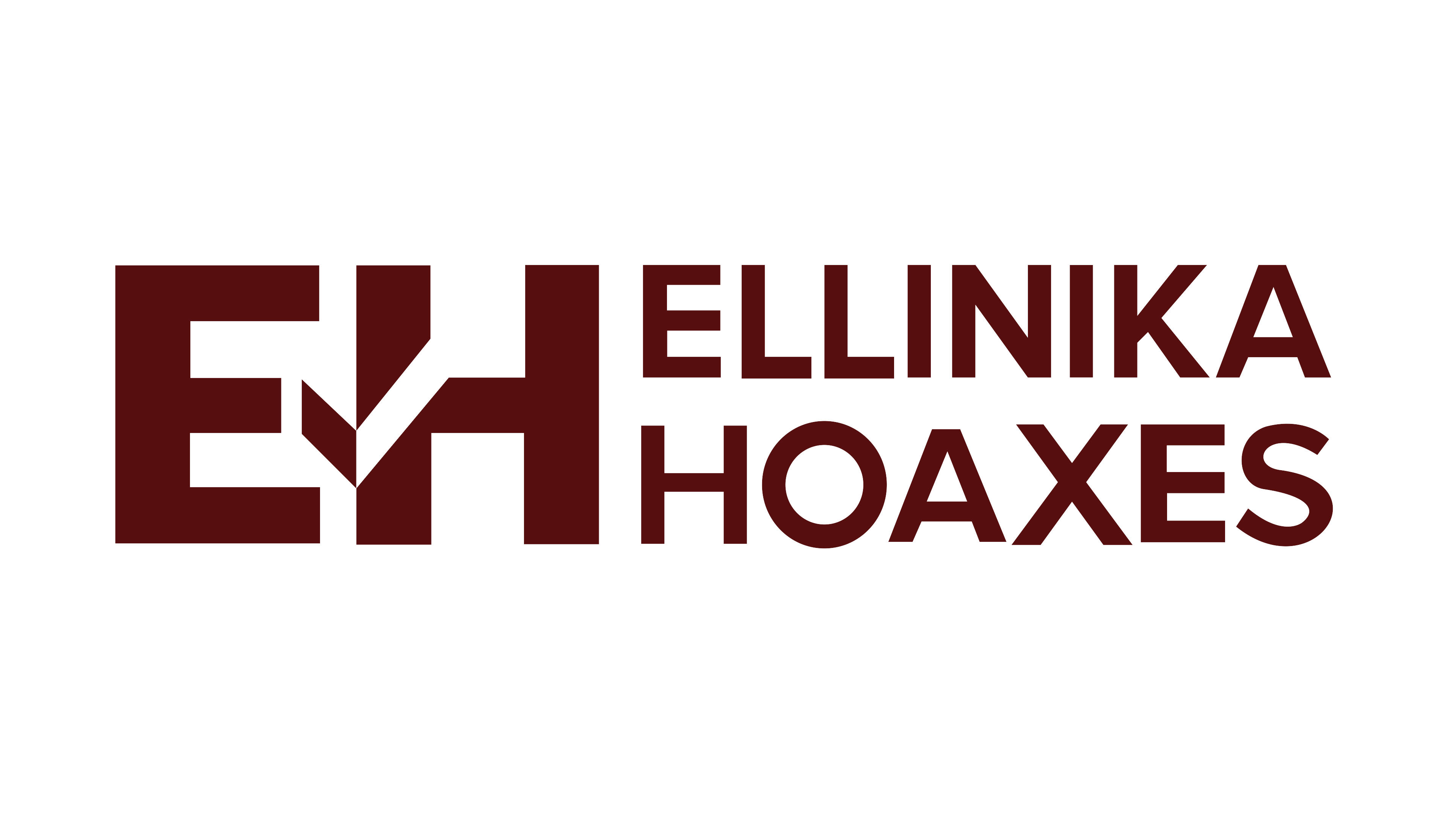 Ellinika Hoaxes is the first fact-checking organization that received accreditation from the International Fact-Checking Network (IFCN) in Greece and has years of experience in the field of fact-checking covering a wide array of topics with a prominent example being pseudoscientific misinformation. In the context of our work, we have collaborated with educational institutions and global associations with the goal of promoting digital literacy and combating misinformation and disinformation online.
The University of Malta is the leading higher education institution in Malta. At 400 years old it is one of the oldest in Europe. It provides a vibrant higher education setting in the arts, sciences and the humanities as required for Malta's economic, social and cultural development. Well over 3,500 students graduate in various disciplines annually. The language of instruction is English. Today the University is composed of fourteen faculties, a number of interdisciplinary institutes and centres, three schools and junior college. Besides the main campus, situated at Msida, Malta, there are three campuses in Valletta, Marsaxlokk and on the sister island of Gozo. The Department of Media and Communications forms part of the Faculty of Media and Knowledge Sciences. It focuses on student knowledge-base and skills-development in all aspects of media and communication, as well as on research in these areas. Presently, the department coordinates an undergraduate Honours programme in Communication Studies providing for multi-skilled students who can play different roles within the labour market or pursue further studies. The Department also offers aDiploma in Journalism and post-graduate programmes in the form of a taught Master of Arts, as well as a Master of Arts and a Ph.D by research in Media andCommunications are also offered. The research by its members of staff ranges the whole gamut of Media and Communications. Recent studies have focused on the post-truth society, social media impacts, the monitoring of media pluralism, as well as media education.
Times of Malta, Malta's leading media organisation, provides fact-checked articles about Malta and Maltese subjects of interest. Founded in 1935, Times of Malta is the oldest daily newspaper in Malta still in circulation and its website is the country's most visited news site. Times of Malta prides itself on being independent. It is not affiliated to any external organisation or political party. Journalists are required to follow a code of ethics that instructs them to seek the truth at all times, identify sources where possible, act independently and disclose conflicts of interest, and remain free of political associations or ties that may compromise their integrity. Times of Malta's fact-checking service is the first of its kind in Malta. Fact-checking articles are published on a dedicated section on the Times of Malta website

The University of Cyprus was established in 1989 and admitted its first students in 1992. It was founded in response to the growing intellectual needs of the Cypriot people, and is well placed to fulfil the numerous aspirations of the country. Admission for the majority of undergraduate students is by entrance examinations organized by the Ministry of Education and Culture of the Republic of Cyprus, and the competition for places is intense. Today, with more than 7.000 students, 104 laboratories and 750 faculty and staff members, the University of Cyprus (UCY) is considered a rapidly expanding university. There are 23 departments and 13 research units and centres, covering a broad spectrum within the life, social, natural and engineering sciences. It is considered to be the leading university and the most active research institution in Cyprus. UCY is the biggest employer in Cyprus for young graduates and researchers. It currently employs about 550 young scientists using external research funds. UCY has implemented a large number of research projects funded by the European Commission, the Cyprus Research Promotion Foundation and several public and private research organizations. The Department of Social and Political Sciences is one of the oldest and biggest departments in the University of Cyprus. The Department currently employs 21 faculty members, special scientists and researchers. It offers undergraduate programmes in Political Science (since 1996), Sociology (1997) and Journalism (since 2012), and post-graduate programmes in Political Science (since 2012) and Peace, Conflict and Democracy (since 2023). UCY participates in the Mediterranean Digital Media Observatory (MedDMO) project through the Faculty of Journalism and the research team is led by Assistant Professor, Theodora Maniou.